Anabolic Steroids Cycles & Stacks
An anabolic steroid cycles refers to the time frame anabolic steroids are being used. This time frame is often referred to as "On-Cycle." When steroids are not being used, this is referred to as "Off-Cycle." For the on-cycle phase, there are countless options and stacks. "Stacks" refer to the combination of anabolic steroids as well as non-steroidal items used during the on-cycle phase. With hundreds of anabolic steroids, varying peptide hormones, SERM's, AI's, thyroid hormones and more, there are truly innumerable possible stacks. The options are so vast, every stack and cycle you undertake could be completely different. However, most steroid users will become comfortable with certain stacks; they'll discover specific combinations that yield the best results, and they will stick with those plans.
Regardless of the stack or cycle you run, there are general rules and advisements that will help keep you safe. For example, the primary rule of every cycle is that it includes some form of testosterone. The form of testosterone used is of no consequence. The only thing that matters is that the body has enough of this essential hormone in order to function properly.
(The use of essential testosterone does not apply to female anabolic steroid cycles)
Beyond testosterone there are several recommendations, general rules of thumb that most stacks and cycles are advised to follow. We'll go over these, along with the testosterone rule in more depth, and in doing so, ensure your success. By following these rules, you will increase your chances of an enjoyable, safe and successful steroid cycle, and that is important; after all, if it's not safe we can in no way call it successful.
First Steroid Cycles:
If you've never supplemented with anabolic steroids before, it's recommended that you keep things as simple as you can. You have no idea how your body is going to react to supraphysiological doses of a hormone. Further, you want to start with hormones your body is already familiar with, such as testosterone. Many will forgo this and immediately dive into massive stacks and cycles, and more often than not this is a crying shame. It won't take much to see a big difference, and if you become familiar with varying anabolic steroids, overtime you'll have a better understanding as to what works best for you. If you begin with numerous steroids in your cycle, if you have any problems, it is going to be extremely difficult to pinpoint what's causing the problem. Equally important, you may have a hard time pinpointing which steroids bring you the greatest results. Start simple and work your way up.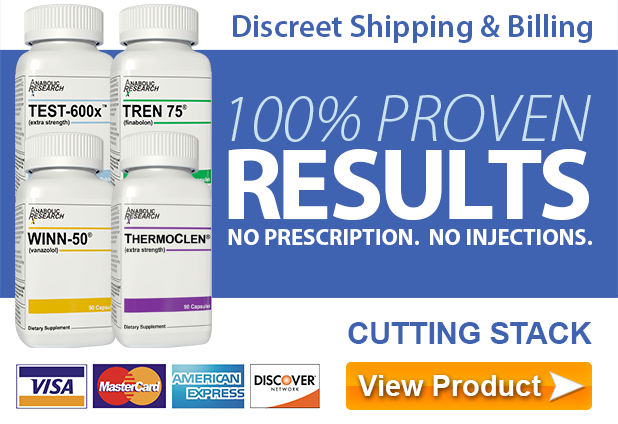 Advanced Cycles and Stacks:
Once you have a few cycles and stacks under your belt, assuming you've enjoyed a positive experience, you can now consider moving to more advanced cycles. However, for many men there may be no need or desire to increase the number of hormones being used or an increase in doses. Many men will be satisfied with standard, basic cycles, and there is nothing wrong with that. A simple and moderately dosed testosterone cycle may be all you ever need, and such a cycle will work for you every single time. Your body isn't going to magically adapt to where such a plan will no longer work. Despite this, many men will inevitably want more, and if they've enjoyed success with smaller steroid cycles, this can be fine. However, bigger stacks and cycles come with a word of caution that we need to discuss.